Meet the Doctor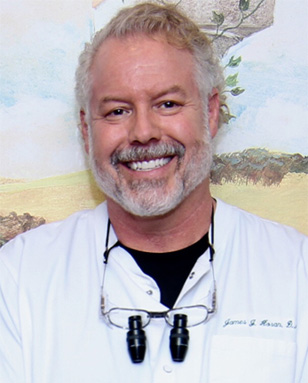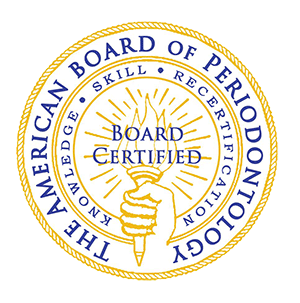 Dr. Horan is a Board Certified Periodontist with OVER 25 YEARS EXPERIENCE and earned Diplomate Honors from the American Board of Peridontology in 1995 and is Board Certified in Periodontology and in Dental Implant Surgery. He is acknowledged as one of "AMERICA'S TOP PERIODONTISTS" by the Prestigious Consumers Research Council of America. Dr. Horan has practiced Clinical Periodontics in South Florida since 1990. His specialized interests involve soft tissue reconstructive plastic surgery, regenerative bone/soft tissue grafting and ridge augmentation techniques; corrective/cosmetic soft tissue laser therapy, smile-line enhancement techniques, and the surgical placement of root form dental implants.
Dr. Horan enthusiastically updates his periodontal skills by attending a variety of continuing education programs dealing with innovative technologies and new materials. In addition to his clincial practice, Dr. Horan has held the position of co-chairman of the Periodontal Training Program at the Atlantic Coast Dental Research Clinic from 1991-1996. He has actively participated as an officer in organized denistry. From 1992-1998, Dr. Horan served the Central Palm Beach County Dental Association on the Board Of Directors. In 1998, the Association honored him for his service as President and Peer Review Chairman. Currently he guest lectures at Indian River State College.
Dr. Horan's formal education and training involved his receiving a Bachelor of Science Degree from the University of Pittsburgh in 1982. He earned his Doctor of Medical Dentistry Degree from the University of Pittsburgh School of Dental Medicine in 1986. In 1987, Dr. Horan completed an Advanced General Practice Residency at the prestigious Eastman Dental Center in Rochester, New York. In 1989, he completed a Periodontal and Dental Implantology Speciality Training Residency in Philadelphia at the Temple University School of Dentistry. Upon completion, he was awarded his Speciality Certificate in Periodontology. Dr. Horan is also a credentialed "Qualified Dental Sleep Medicine Practitioner" by the American Academy of Dental Sleep Medicine and serves as Director of Clinical Services at the Sleep Apnea Wellness Center, LLC in Stuart, Florida.
Dr. Horan is an active member in numerous professional organizations including the American Academy of Periodontology (AAP), American Dental Association (ADA), Florida Dental Association (FDA), Atlantic Coast Dental Association (ACDA), American Academy of Implant Dentistry (AAID), International Congress of Oral Implantology (ICOI), American Academy of Dental Sleep Medicine (AADSM) and the American Academy of Sleep Medicine (AASM).